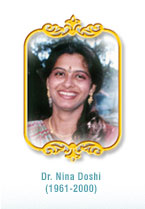 Dr. Riten Pradhan

M.S. Orth.(Mumbai), FRCS (Edin.), FRCS Trauma and Orth. (UK)
Dr Pradhan is a qualified surgeon with more than 20 years of experience in Orthopaedics, this includes:
Orthopaedic full time Specialist Registrar formal training on South West Thames Rotation,
England [FTTA, 6 years totally] Culminating in passing FRCS Trauma and Orth. Exams in Oct. 2000,
trained in India for 4 years during MS Orthopaedics career being a Gold Medallist and
University topper at the MS Orth. Exams, Mumbai. He has good operative experience and has been exposed and
trained in all Orthopaedic Sub-specialities in UK and India.

RESEARCH WORK & AWARDS
• 2 Original and Self motivated Research Publications in peer reviewed British Journals
• Multiple presentations at Regional & National level
• Gold Medallist at the Master of Orthopaedics Exams
• Received THE GOLDEN PRIZE 1998, for the most outstanding Overseas Orthopaedic
• Specialist on South West Thames Training Rotation
• Watumal Foundation Award for 2nd Rank at year 1 MBBS Exam
• G. M. Phadke memorial prize for special merit in Surgery, Final year of MBBS
• Dipak Kothari Gold Medal in Orthopaedics for securing the highest rank at the University level
• Dr. M. V. Sant memorial Cash prize for securing highest merit points at the M.S. Orth. Examinations

Also he has sought training for 6 months as Specialist Orthopaedic Registrar at the
"ALL INDIA INSTITUTE OF PHYSICAL MEDICINE AND REHABILITATION, MUMBAI" -
a teaching Institute run by the Government of India. He gained extensive operative experience
in surgery of polio patients [tendon transfers, soft tissue release, Osteotomies, and limb lengthening],
Cerebral palsy, CTEV and rehabilitation of amputees.

After the two and half years as Orthopaedic Registrar he accepted the post of
Honorary Orthopaedic Surgeon, at a District General Hospital for nearly 5 years.
A state government approved hospital for training the MBBS interns, from Grant Medical College;
his profile included teaching them and also conducting independent clinics and operating lists.
Dr. Pradhan is also Fellow of The Royal College of Surgeons of Edinburgh.

He returned to Mumbai in May 2004, after completing higher training and extensive work experience
in various hospitals in UK, and practiced as an Independent Consultant Orthopaedic Surgeon upto December 2006.
Today he is working as a Senior Specialist in Orthopaedics at the Royal Surrey County Hospital, Guildford, UK.